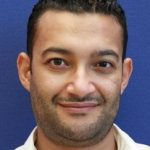 SAMOVAR – SAMOVAR
Telecom SudParis
9 rue Charles Fourier
91011 EVRY CEDEX
Fax : +33 (0) 1 60 76 20 80
Prof.dr.ir. Walid Gaaloul is a professor at Télécom SudParis an engineering school (grande école d'ingénieurs) in the field of Information and Communication Technology. Télécom SudParis is part of Institut Polytechnique de Paris (IP Paris) and Institut Mines Télécom. He is the deputy director of the research laboratory SAMOVAR and the leader of ACMES, a research team of SAMOVAR laboratory. He is also member of the DIEGO group part of the Computer Science Department of Télécom SudParis.
Before joining Télécom SudParis , he was a researcher at the Digital Enterprise Research Institute (DERI) and an adjunct lecturer in the National University of Ireland, Galway (NUIG). He holds an M.S. (2002) and a Ph.D. (2006) in computer science from the University of Lorraine, France, and a habilitation (2014) from Pierre et Marie Curie University, Paris, France. He was a junior researcher in the Lorraine Laboratory of IT Research and its Applications (LORIA-INRIA) and a teaching assistant in the University of Lorraine, France.
His research interests are on Business Process Management, Process Mining, Cloud Computing, Service Oriented Computing. Walid Gaaloul has published over 200 research papers in these domains. He serves as program committee member and reviewer at many international journals and conferences and has been participating in several national and European research projects.
Article dans une revue
2023
2022
2021
2020
2019
2018
2017
2016
2015
2014
2013
2012
2011
2010
2009
2008
2004
Communication dans un congrès
2023
2022
2021
2020
2019
2018
2017
2016
2015
2014
2013
2012
2011
2010
2009
2006
2005
2004
2003
Chapitre d'ouvrage
2022
2010
2009
HDR
2014
N°spécial de revue/special issue
2017
Ouvrages
2017
2016
Poster de conférence
2017
Proceedings/Recueil des communications
2022
2020
Thèse
2006
Pré-publication, Document de travail
2023
2017